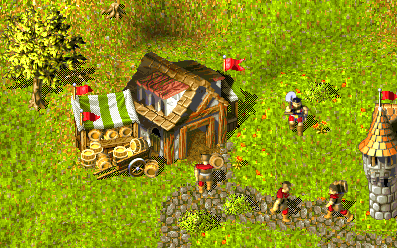 V dveh mesecih od prejšnje objave imamo novo demo pripravljen! Kot vedno jo lahko najdete na stran prenosov. Če že imate nameščene prejšnje različice (r2411), boste morali samo obliž za posodobitev 14MB. (Kam_remake_update_r2678.exe)

strežnika administratorji: Prosimo, čim prej posodobiti svoje strežnike.
Večje spremembe:
Več kot 50 bugs / zruši določen!
Več kot 20 manjših izboljšav
Auto Znova za multiplayer (naključno odklopov z "strežnik ne odziva", so večinoma stvar preteklosti!)
Co-operative način za več igralcev
Več kot 20 novih večigralskih map
Prisilna mirnodobna za multiplayer (neobvezno)
Izboljšana lobby z jezikovnimi zastav, kategoriziranih zemljevidi in lepše postavitve

Ability to view replays of saved games (singleplayer and multiplayer)

Rezultati izboljšali multiplayer zaslon
Nove zvočne učinke zaradi trb1914

Wares are shown in the marketplace (thanks Malin!)

New translations: Italian, Spanish and Brazilian Portuguese
Oglejte si celoten seznam sprememb
A new member Danjb has joined our development team. Dan has already redesigned the lobby and added a shuffle option for the music player, you'll see both of them in this release. He is new to the language (Delphi) but he's learning fast, it's great to have another person in our Krom and Lewin team.
Malin iz kamclub.r created over 300(!) sprites showing wares in the marketplace! (see picture above) We would like to thank him for this enormous contribution to the project, it really brings the marketplace to life! 🙂
Hvala vsem, ki so pomagali pri tej izdaji z izdelavo zemljevidov, playtesting, prevajanje, in hroščev. Prosim, pomagajte širiti besedo o remake z objavo informacij o tem na forumih, social media straneh in nikjer drugje si lahko zamislite! Želimo, da bi pritegnili čim več igralcev, kot je mogoče.
Se vidimo na spletu!