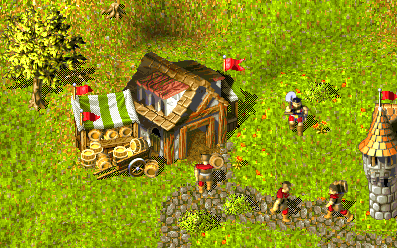 Két hónap alatt az előző kiadás óta van egy új demo kész! Mint mindig megtalálja azt a letöltések. Ha már az előző verzió van telepítve (r2411) csak akkor van szükség a 14MB frissítést patch. (Kam_remake_update_r2678.exe)

server adminok: Kérjük, frissítse a kiszolgálók a lehető leghamarabb.
Jelentős változások:
Több mint 50 hibák / összeomlik rögzíteni!
Több mint 20 kisebb fejlesztések
Automatikus újra multiplayer (random szakadás a "szerver nem válaszol" többnyire a múlté!)
Co-operative multiplayer mód
Több mint 20 új multiplayer térképek
Kikényszerített békeidőben multiplayer (nem kötelező)
Javított lobby nyelv zászlók, kategorizált térképek és a szebb elrendezés
Képesség visszajátszást a mentett játékok (egyjátékos és többjátékos)
Jobb eredmények multiplayer képernyőn
Új hanghatásokat köszönhetően trb1914
Wares jelennek meg a piacon (köszönet Malin!)
Új fordítások: olasz, spanyol és brazíliai portugál
Tekintse meg a teljes changelog
Egy új tag Danjb csatlakozott a fejlesztő csapat. Dan már átalakították a szálloda halljában, és hozzátette, a shuffle lehetőség a zenelejátszó, látni fogod, mindketten ebben a kiadásban. Ő új a nyelv (Delphi), de ő gyorsan tanul, ez jó, hogy egy másik személy a krom és Lewin csapat.
Malin-től a kamclub.r created over 300(!) sprites showing wares in the marketplace! (see picture above) We would like to thank him for this enormous contribution to the project, it really brings the marketplace to life! 🙂
Köszönöm mindenkinek, aki segített ebben a kiadásban azáltal, térképek, Játéktesztelők, fordítás, és hibabejelentésket. Kérem, segítsen vigye a hírét a Remake kiküldetés információt róla a fórumokon, közösségi média oldalak, és bárhol máshol lehet gondolni! Azt akarjuk, hogy vonzzák a sok játékos, amennyire csak lehetséges.
Viszlát online!