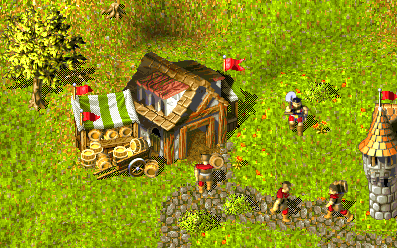 Za dva mesiace od posledného vydania máme nové demo pripravený! Ako vždy môžete nájsť na Na stiahnutie. Ak už máte nainštalovanú predchádzajúcu verziu (r2411), budete potrebovať len aktualizačný opravu 14MB. (Kam_remake_update_r2678.exe)

Správcovia serveraProsím aktualizujte servery čo najskôr.
Hlavné zmeny:
Viac ako 50 chýb / havaruje pevný!
Viac ako 20 drobných vylepšení
Auto znova pre multiplayer (náhodné odpojenie sa "server prestal reagovať" sú väčšinou minulosťou!)
Kooperatívny mód pre multiplayer
Cez 20 nových multiplayerových máp
Vynútená mierová pre multiplayer (voliteľné)
Lepšie lobby s jazykovými vlajky, roztriedených mapy a krajšie usporiadanie
Schopnosť zobrazovať replaye z uložených hier (singleplayer a multiplayer)
Výsledky Lepšie multiplayer obrazovky
Nové zvukové efekty vďaka trb1914
Wares sú uvedené v na trhu (vďaka Malin!)
Nové preklady: taliančina, španielčina a brazílska portugalčina
Nový člen Danjb sa stal náš vývojový tím. Dan už prebudovaný lobby a pridal možnosť náhodného prehrávania na hudobný prehrávač, uvidíte, ako z nich v tejto verzii. On je jazyk (Delphi), nové, ale on sa učí rýchlo, je to skvelé mať inú osobu v našom tíme Okrem a Lewin.
Malín od kamclub.ru created over 300(!) sprites showing wares in the marketplace! (see picture above) We would like to thank him for this enormous contribution to the project, it really brings the marketplace to life! 🙂
Ďakujem všetkým, ktorí pomohli s týmto vydaním tým, že mapy, playtesting, preklady a hlásenia chýb. Prosím, pomôžte šíriť slovo o Remake zverejnením informácie o tom na fórach, sociálnych médií stránky a nikde inde si môžete myslieť! Chceme prilákať čo najviac hráčov, ako je to možné.
Uvidíme sa on-line!