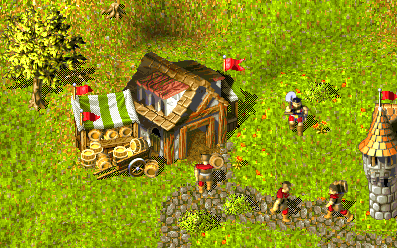 Pagal du mėnesius nuo paskutinio išleidimo mes turime naują demo pasiruošę! Kaip visada galite rasti jį į parsisiųsti puslapis, Jeigu jau turite ankstesnę versiją įdiegta (r2411), jums reikės tik 14MB atnaujinimo pleistras. (Kam_remake_update_r2678.exe)

serverio administratoriaiPrašome kuo greičiau atnaujinti savo serverius.
Esminiai pakeitimai:
Per 50 klaidų / gedimų fiksuota!
Per 20 nedidelių patobulinimų
Auto Vėl prijunkite multiplayer (atsitiktinė atjungti su "serveris nustojo reaguoti" dažniausiai praeities dalykas!)
Co-operative režimas multiplayer
Daugiau 20 naujų multiplayer žemėlapiai
Vykdomas taikos meto multiplayer (neprivaloma)
Patobulinta fojė su kalbos vėliavos, suskirstytų žemėlapius ir gražiau išdėstymą
Galimybė peržiūrėti pakartojimais išsaugotų žaidimų (vienam vienam ir multiplayer)
Geresnis Multiplayer rezultatai ekranas
Naujos garso efektų dėka trb1914
Gaminiai yra parodyta rinkoje (Ačiū Malin!)
Nauja vertimai: italų, ispanų ir Brazilijos portugalų
Naujas narys Danjb prisijungė prie mūsų komandos kūrimą. Dan jau pertvarkyta fojė ir pridėjo shuffle pasirinkimas muzikos grotuvas, pamatysite abu šioje laidoje. Jis yra nauja kalba (Delphi), bet jis mokosi greitai, tai nuostabu turėti kitą žmogų mūsų Krom ir Lewin komanda.
Malin iš kamclub.r created over 300(!) sprites showing wares in the marketplace! (see picture above) We would like to thank him for this enormous contribution to the project, it really brings the marketplace to life! 🙂
Dėkojame visiems, kurie padėjo su atlikdama žemėlapius, playtesting, verčiant ir pranešimui apie klaidas šioje laidoje. Prašome padėti skleisti žodį apie Remake skelbdami informaciją apie jį forumuose, socialinės žiniasklaidos svetainių, ir niekur kitur jūs galite galvoti! Norime pritraukti daugiau žaidėjų, kiek įmanoma.
Pasimatysime internetu!