Рыцарская провинция Альфа 11 скоро будет готова, и пришло время поговорить о еще одной уникальной функции, которая будет в ней: Рыцарская таверна!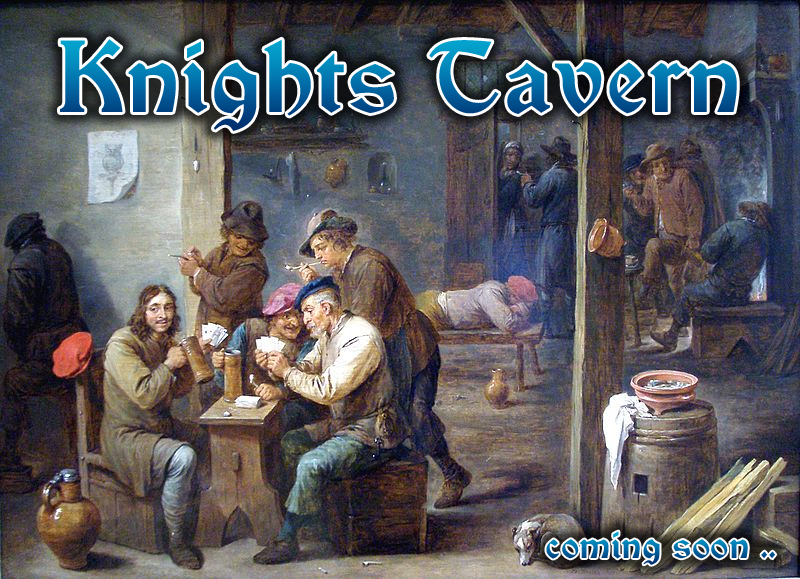 Knights Tavern (сокращенно KT) — это кодовое название сервера учетных записей, который мы разрабатываем с 2019 года. Учетные записи были одной из наиболее часто запрашиваемых функций в KaM Remake, но у нас никогда не было опыта или смелости, чтобы реализовать ее (ну, для многочисленных причины). Были попытки для КП, но они не увенчались успехом до недавнего времени, когда подошел счастливый случай (в виде статьи (
https://habr.com/ru/post/491272/
) и репозиторий кода (
https://github.com/Cooler2/ApusEngineExamples
)). Now, knowing that the backend server can be developed in the same language as the game, KT is finally taking its chance to come true. Neat thing about KT, is that it can be used for both KaM Remake and Knights Province. Both games are very much alike in terms of accounts info they provide and can benefit from. So we can safely build KT in such a way that it allows for a single account for both Knights Province and KaM Remake. Register once and play twice. KP is our testground for the KT. Once it is sufficiently tested, KaM Remake can be upgraded and start using it too. You can help with KT playtesting right now, but more on that later. Basic auth functionality is mostly covered: KT has player accounts that can be registered, activated, logged in to and logged out of, forgotten passwords can be reset. For a proof of concept, KT can report how many player accounts it has and how many players were active within the last hour. The first useful feature in KT are mission highscores. If a single-player mission was prepared by the mapmaker in a specific way (2 lines of script, one dynamic and one static), the game can submit the mission's winning score to KT and later on show the player his ranking in that mission.
Word of caution, KT is still in beta and might have bugs in all different areas. We hope to iron them out over time. That's why we start testing with simple functionality, so flaws in the authentication (which there must be) can be fixed. So, since there might be bugs and weak spots, do not use your everyday life passwords for KT. KT future allows for many interesting things:
Друзья, обмен мгновенными сообщениями, приглашения в лобби, кланы и т. д.
Рейтинги и репутация игроков, подсчет очков ELO и т. д.
KT ставит перед нами новые задачи:
Его нужно закодировать асинхронно, чтобы запросы данных не тормозили и не зависали в игре.
Данные игрока необходимо передавать и хранить в безопасном месте (мы уже используем соли и хэши).
Нам нужно будет сохранять данные игроков при обновлениях и между версиями игры.
Самое приятное то, что вы уже можете опробовать KT и помочь нам улучшить его! Посмотрите последние wip-сборки KP (доступны на Discord).
https://discord.gg/cEwJFSY
). Пожалуйста, сообщайте о любых ошибках или недостатках. Мы также открыты для предложений по функциональности KT. Это может направить его по многим направлениям, и было бы лучше выбрать те, которые более востребованы.