Dakle, to je to - velika najava tajnog projekta.

Razgovarali smo kakav nove igre smo mogli napraviti, razvoj, stil, ravnoteža, novih ideja. Otkad sam bio zauzet prototipova (sjetite se one travnja Fools 3D žbuke), programiranje novi 3D teren i renderiranje motor, planiranje jedinica snast i animacije, 3D modeliranje, crtanje skice. Ja sam morao zaposliti freelance ljude da bi se s njom previše.
Ovdje je u svoj svojoj trenutnoj slavi: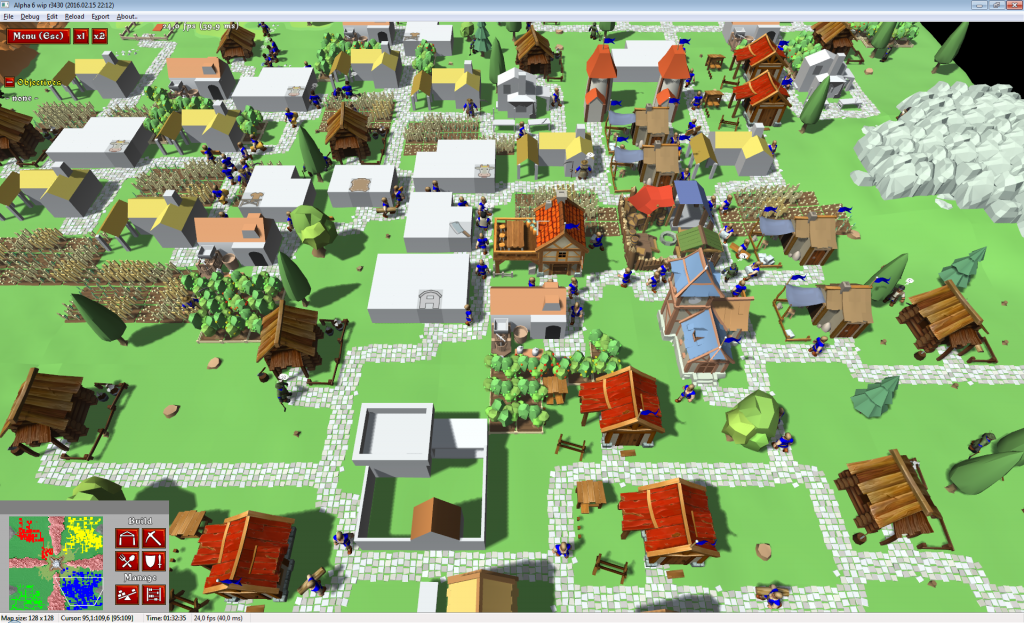 Službeni Vitezovi Provincija devblog sada se nalazi na: https://www.knightsprovince.com/
Bilo je to privatno za proteklu godinu, vidljiv je samo nekoliko ljudi. Sada je javnosti! Naći ćete obilje informacija o projektu tamo, da sam bio postavljate tijekom proteklih godinu i pol dana. Provjerite medijima vidjeti ekrane i umjetnička djela.
Alpha verzije su dostupne za preuzimanje i igrati!
Anticipira pitanja o Kam remake sudbinu - Vitezovi Provincija je u zadnjih 1,5 godina bio u tijeku, koegzistira sa Kam remake razvoj side-by-side. Neke od promjena je otišao iz KMR za KP, neki u drugom smjeru. Znajući to, koji bi trebao dati vam dobar osjećaj kako dalje Kam remake razvoj će koegzistirati sa Knights provincije.